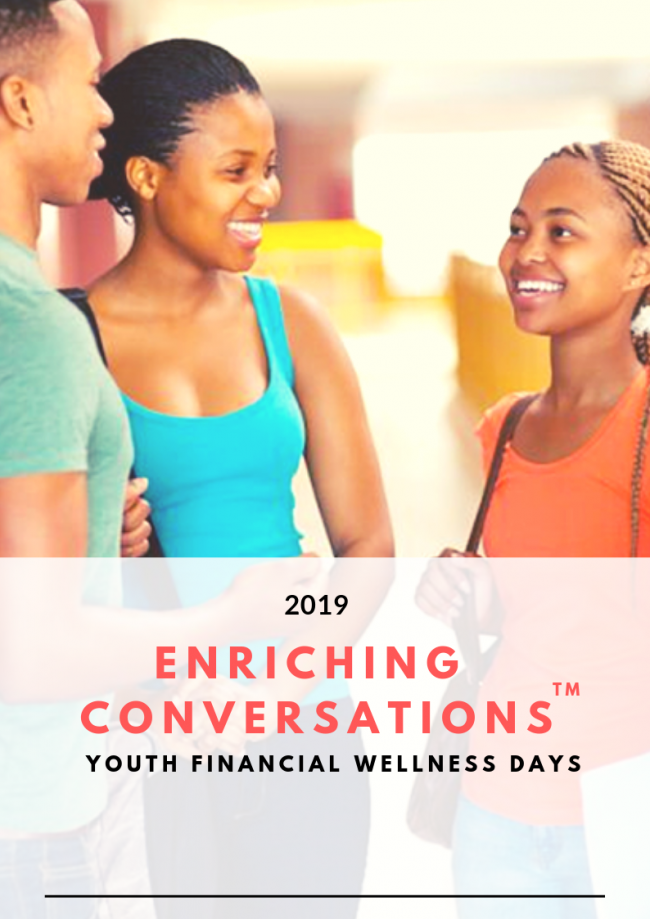 In 2019, with the support of the Banking Association of South Africa, FinHealth Africa will host Enriching Conversations™ in the four corners of Gauteng. These youth-focused financial wellness days will be hosted every quarter in Tshwane, Ekhuruleni, Central Johannesburg (including Soweto) and Westonaria.

Join us as we share financial education with young people from across the province.
What topics will be discussed?
Investments
Who should participate?
NPO's & Companies with Skills Development Programs
---
Enriching Conversations Tembisa
Saturday 6 July 9.30AM to 3.30PM
Venue: Get Informed Your Development Centre, Tembisa
Enriching Conversations Soweto
Saturday 27 July 9.30AM to 3.30PM
Venue: To Be Confirmed
Deliver Consumer Financial Education
Financial serviced companies can have dedicated sessions to engage with consumers on how they can maximize value from the services and products they provide.
Financial Solutions Showcase
Financial services startups and small companies can apply to be part of the conference to show their products and services to the general public.
Sponsor an Engagement Point
Sponsor one of the sessions and engagement points of the conference.
Group Bookings
Organisations with learnerships, internships, and youth development programs can get discounted and exclusive access to the conference